Geno Farm™ is where you can buy the highest quality pure CBD oils derived from non-GMO industrial hemp grown with natural farming practices. Our full spectrum and 0% THC CBD oils come in a number of concentrations to fit your needs. All of our CBD oils are third-party lab tested and help to improve your overall well-being. CBD oil is fast-acting, convenient, and easy to use! Drop our CBD hemp oil under your tongue and hold before swallowing or add it to your favorite beverages.
Apart from our impressive CBD content, Geno Farm oils are also full-spectrum. This means they include a variety of natural terpenes and cannabinoids extracted from hemp. Each bottle of CBD oil in its range contains various amounts (check the current labsheet to see the exact milligram amount) of CBG, CBDa, CBDv, and other hemp phytocompounds.
CBD hemp oil 3000mg 30ml
The Geno Farm 3000mg CBD oil formulation offers an intermediate level of hemp extract in terms of milligram amount that is ideal for everyday, all-around use. As one of our most popular and best-selling items, thousands of individuals choose to incorporate the 10% range into their daily lives for balanced wellness support.
Award-winning full-spectrum CBD formula
Boosted terpene profile for an enhanced entourage effect
CBD + full range of active phytocannabinoids
Laboratory-tested / CBD content verified
Whatever your daily wellness needs, we're here to help — and we've got a product to help. And of course, if you've ever got any questions about our 10% (3000mg) CBD Oil for sale, or any Geno Farm product, don't hesitate to get in touch with our team of experts. Our knowledgeable staff is here to help, and we will be more than happy to guide you to a CBD product that works for your unique lifestyle needs.
In fact, after determining that Geno Farm CBD oil 3000mg indeed contains what it the label says, you can perform a simple calculation of its concentration level per milliliter. For example there is 3000mg of total content. Incidentally, there is 30ml of liquid in the bottle. Which means that the oil has a 10% strength level. Therefore, each milliliter has 100mg of CBD.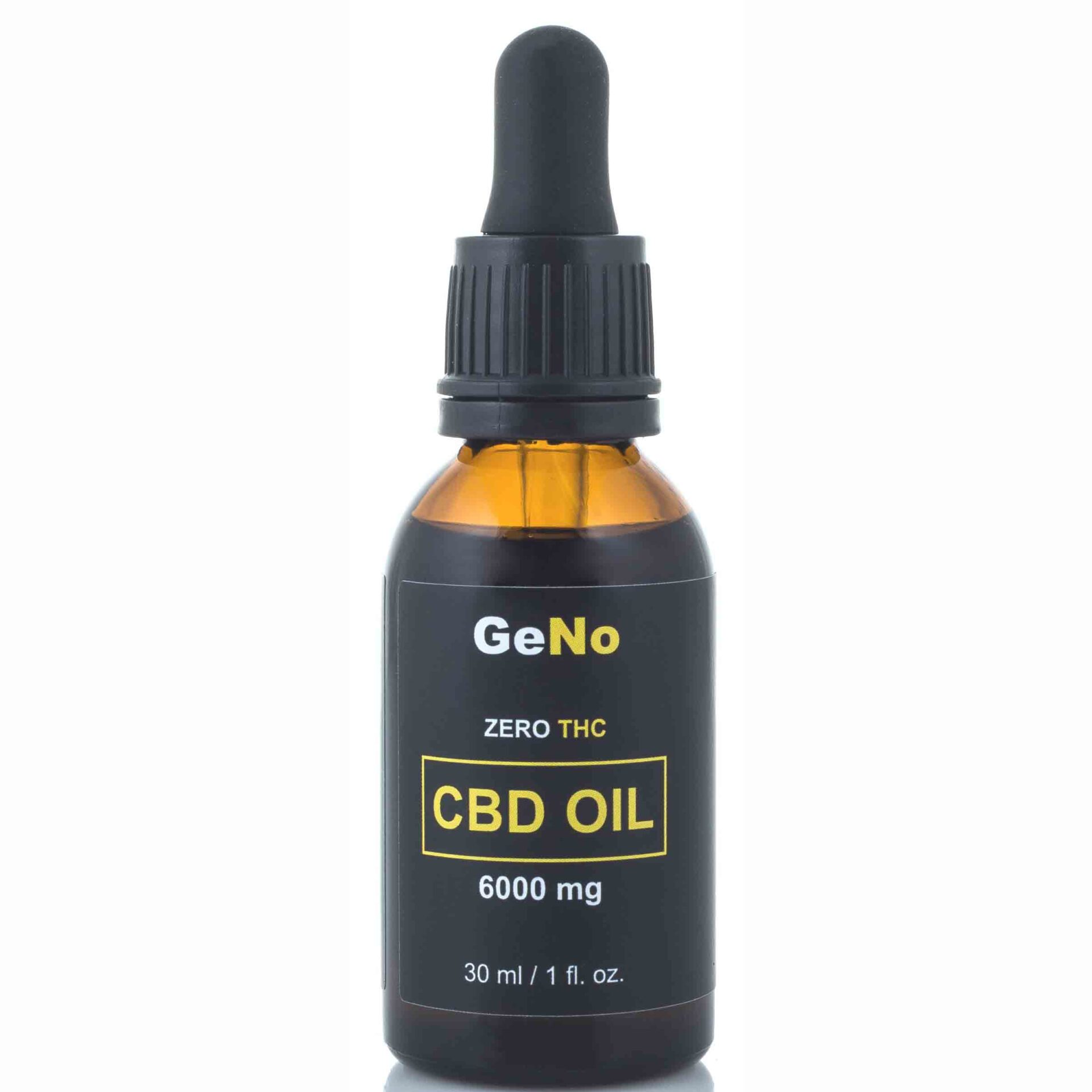 Premium CBD hemp oil 6000mg 30ml
Even though you can find hemp extract products just about anywhere these days, 6000mg CBD oil isn't something you see everyday. However, rarely do these products exceed 10% in strength. At Geno Farm, we realise that everyone's needs are different. Some of us require high-strength 20% CBD – for those of you that do, we're here to help.
Award-winning full-spectrum CBD formula
Boosted terpene profile for enhanced whole-plant effect
20% CBD
Laboratory-tested / CBD content verified
Let's say you have two 30ml bottles of hemp extract. One contains 300mg, the other CBD oil has 6000mg. This is a straightforward calculation. Bottle A has 10mg per ml; Bottle B has 200ml of CBD per ml. The second option is twenty times as strong.
On occasion, a brand may outline the percentage of CBD in a bottle. It is here where many customers get confused. For instance, a CBD isolate may have 99% CBD. A distillate may have 70%, and so on. In this scenario, you know the strength of the CBD, but not the milligram amount by volume. This is why the best brands – like us here at Geno Farm – outline the precise amount of CBD in milligrams, in each bottle.
For most customers, the strength of the CBD oil matters tremendously. Some folks won't buy anything less than 50mg of CBD per ml. The trouble is, many brands on the high street don't go beyond 33.33mg. Fortunately, Geno Farm isn't just 'any' brand.